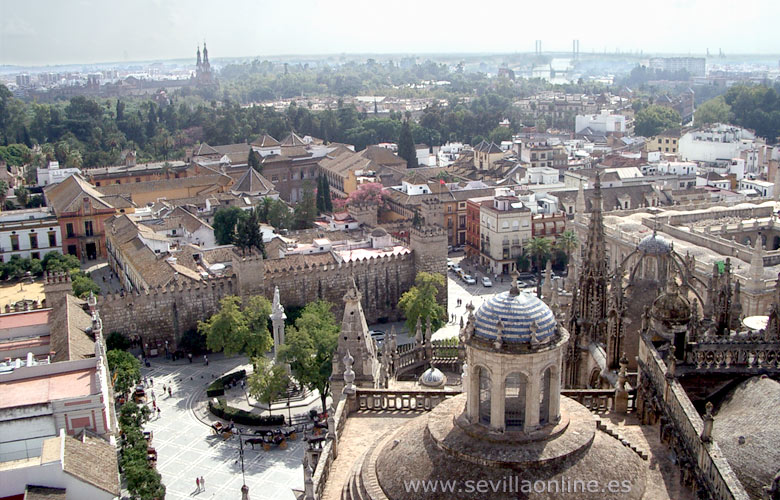 Seville looks different depending from where you look. We propose some strategic points of the city to enjoy the wonderful views offered. A little more than 10 kilometers from the center of Seville, in the Coca Piñera, in the municipality of beds, we find a large green and elevated space . It is especially during the night where the view is spectacular, you can see the whole city, with its main monuments illuminated. In the same center of the city we can take the opportunity to visit the viewpoint of Metropol Parasol, with an approximate height of 25 meters which gives us a full view of the city from the central Plaza de la Encarnación, showing the beauty of our city .
Seville and its views
Also located in the center we have the Tower of Perdigones, inside there is a pinhole camera, which shows life live in the city. In the Chartreuse, near the Guadalquivir Gardens, we can find the Schindler Tower, from which we can have another look of the city including its majestic river and its bridges, especially Barqueta and Alamillo. But Seville, undoubtedly, the most traditional and historical Seville, can be discover from the oldest belvedere built in the heart of the city, La Giralda. Adding to visit the opportunity to walk by the covers of the Cathedral, where we will have a lovely image of La Giralda. From here, the classical view of Seville is obtained, being able to highlight monuments like the Archivo de Indias, the District of Santa Cruz and the Royal Alcázar.